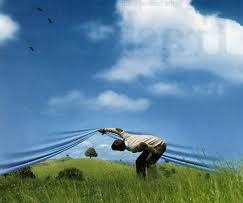 "It is not because things are difficult that we do not dare; it is because we do not dare that they are difficult" – Seneca

Life Coaching is for those who dare want a better life, those who have the courage to make changes and explore new possibilities, and those who want to take responsibility for their life and enjoy a challenge.

As your coach I work with the philosophy that you already know how to run your life and you already know what you next best step should be. All you need is a partner to support you to bring this knowledge into your consciousness. Our objectives as we explore together will include the following:
Co-create a higher quality of life

Achieve clarity of purpose

Provide greater work/life balance

Make life enjoyable

Improve your relationships

Improve personal – professional performance

Identify and acknowledge self-limiting beliefs

Increase your self-esteem

Develop insight into yourself and others

Increase your problem solving abilities

Facilitate change

Sharpen your leadership skills

Develop strategies to manage your skills and time

Identify and develop your talents

Make you aware of your values

Coaching is a one on one interaction between coach and client to achieve insight, accountability, motivation, focus and clarity of purpose to achieve your goals.

Coaching is a powerful strategy to achieve personal and professional excellence.